FOUNDATION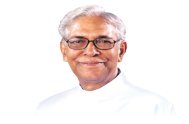 The Missionary Sisters of Mary Immaculate is a women religious congregation founded by Late Msgr. C. J. Varkey as per the divine inspiration of the Holy Spirit on Sept 8th, 1962 the Nativity of the Blessed Virgin Mary.

CHARISM 
To manifest the redemptive love of Jesus gives prominence to family apostolate
through family catechesis and preaching of the Word of God
OBJECTIVES 
To draw men and women close to God.
 To uphold the value of human life.
 To strive for the realization of God's Kingdom in union with the Holy Trinity and with the activities of the Church. 

VISION 
CHRIST came to redeem the whole world by alleviating sin,
sickness, fear and oppression.
MSMI envisages to reach the ends of the world with this redemptive love
of Christ irrespective of caste, creed or race.

MISSION 
Our mission today is to continue the mission of Christ in terms of realising the Kingdom of God through the preaching of forgiveness and thus building a society in freedom, fellowship, truth and love.